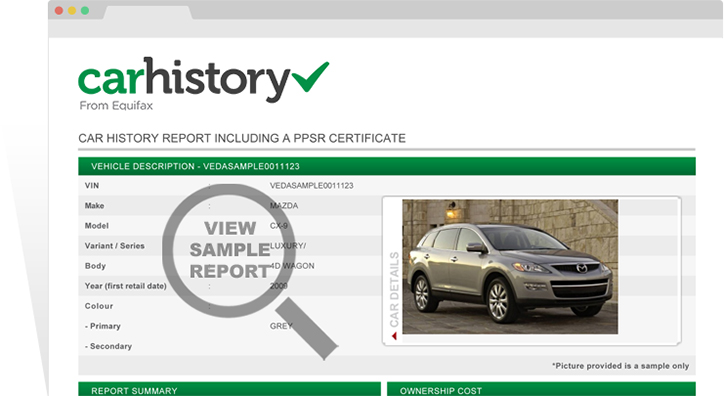 When you purchase a vehicle from us you'll receive a premium car history report (generated by carhistory.com.au) for your peace of mind and security.

What's in a CarHistory report?
PPSR (previously REVS) – Money owing
Written off check
Stolen check
Flood/storm damage check
Odometer wind back check
Vehicle details
Valuation

The information in a CarHistory Report allows you to be confident that you are getting what you pay for in a used motor vehicle. Using a vehicles unique 17-character identification number (VIN), a CarHistory Report is compiled with information gathered from the National Vehicle Information System (NVIS) as well as from several Government and other national databases. The CarHistory Report is presented in a clear and easy to understand format.
For more information on CarHistory Reports please visit the CarHistory website.
CAN'T FIND WHAT YOU WANT?
WE'LL FIND IT FOR YOU!
If we haven't got the car you want, Then we will get it!